The TM30: Important Immigration Policy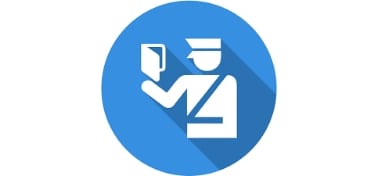 The TM30: Important Immigration Policy
23 ก.ค. 2020
On March 25th of this year, the Immigration Department of Thailand began a new policy to enforce TM30 (a regulation about monitoring immigrants living and working in Thailand) more strictly. We wanted to take some time to inform all recipients of this newsletter about the changes to immigration policies that may impact you, other expat's or the lives and families of any expat.
So, in brief summary, the TM30 requires all owners or lease holders of properties in Thailand to report the presence of any foreign person promptly. All foreigners who stay overnight at an owner or lease holder's property must be reported within 24 hours. If the foreign guest's arrival is not reported, as instructed, the owner can face up to a 800 to 2000 baht violation fee and the foreigner can be penalized by the Immigration Department in future processing of visas and work permits issuances or renewals.
With the current TM30 in effect, all immigrants intending to stay overnight in Thailand must be reported within 24 hours upon arrival. Hotels must continue to notify the Immigration Department of foreigners who stay overnight and additionally, house, condominium and private apartment owners or lease holders must do the same. Any foreigners on a retiree, student, research or tourist visa must also be reported by the owner or lease holder of the property within 24 hours to the Immigration Department. Furthermore, work permit holders must register upon every arrival in Thailand and must present their TM30 registration paperwork as part of their work permit applications, approvals and renewals.
While the TM30 cracks down on immigrant whereabouts in Thailand, the rule also does allow for some exceptions who are not required to adhere to these strict reporting practices. Permanent residents of Thailand can avoid the reporting process demands and the same is true of people with varying diplomatic statuses. There are some work permit exceptions to the reporting rule of the TM30 but this rule exception only applies to work permit holders whose permits are processed by "One-Stop Service Center" at Chamchuri Square, designed for Board of Investment privilege holders; Smart visa holders, and also some companies with large capitalisation. And the last exception to the rule is foreigners who own property titles. The reason for this exception is because in order to own a condo or apartment (because foreigners cannot own land), the foreigner must already be registered by an existing work permit or through a spouse who has had the foreigner registered to Immigration already. Such owners need to re-confirm their exemptions directly with Immigration authorities in the hopes of being and staying transparent with authorities.
Let it be none to all expats and immigrants reading this that the Immigration Department in Thailand is highly bureaucratic and loves the semantics of the paperwork. The expat reporting to the Immigration Department must have all relevant paperwork in hand or the process will be declined, and the immigrant must try their luck again on a following day with tighter paperwork in hand. Be sure to not try to see how these bureaucratic processes work on the last day of a visa. Allow yourself a few days to get paperwork in order should paperwork be declined due to incompleteness by the Immigration Department. Should an expat try and fail on the last day of visa, an overstay on the visa might be charged on the following visit.
The following paperwork will be needed when reporting to the Immigration Department:
Copy of passport information page relating to the foreigner. This can be a copy but should be signed by the passport holder and dated;
Copy of the page showing the arrival stamp placed on the passport at the time of arrival of the foreigner. This needs to be dated not longer than 24 hours before reporting.
The departure portion of the arrival/departure card submitted to Immigration on arrival to Thailand should also be submitted for endorsement as evidence of correct submission of a TM30 declaration.
Documents to be submitted in respect of the owner or lessor are intricate and extensive, including the following:
A copy of the title deed of the property where the foreigner stays may be required although this is not always demanded;
A copy of the purchase and sale agreement relating to the property may be required as a substitute for the title deed;
If a company is the owner of the property where the foreigner resides, a copy of the company affidavit ("nang sue rab rong") is required;
A power of attorney authorising the person representing the company is required;
A personal identification of the power of attorney holder is required, usually an Identity Card.
If the foreigner arrives on a Friday night , Saturday or Sunday, an application may be submitted the following Monday. If that Monday is a public holiday, the next day Tuesday may be acceptable. Public holidays also allow for time limit extension applications.
Expats can register to Immigration on multiple ways. The Immigration Department at Chaeng Wattana is the most common way to register with Immigration. The office at Chaeng Wattana sees about 300 applicants of the TM30 registrations a day. Registering online and in the post is also allowed but each has guidelines to follow. Registering online requires a code to be obtained beforehand. The registration by post must be completed within 24 hours of arrival, with all documents and copies.
This complex TM30 adherence has been instated for the purpose of knowing where immigrants are residing even in short term situations. Some might say that this is another way Immigration is attempting to regain revenue from those who have benefitted from allowing short term guests to avoid detection. It not yet determined if these new guidelines will be permanent. It is not yet known if this law will deter property owners from allowing short term guests, but one can assume that this certainy de-incentives the owners or lessors from continued practices of short term foreign guests. Some reports have stated that the new system is under review and may be changed, although not completely.
Are you looking for Accounting Services in Thailand? B-Accounting can help, feel free to contact us for a free consultation.