Do You Know the Ten Essential Accounting Terms?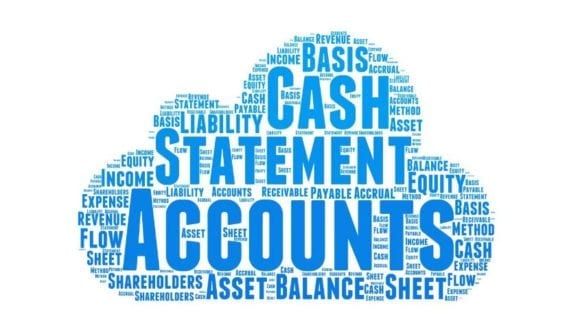 Do You Know the Ten Essential Accounting Terms?
13 Août 2020
Do you find accounting overwhelming? Would you rather just get on with your core business and ignore all the minutiae? You only need to learn ten universal terms to understand financial statements and reports, and determine profits and losses. Understanding these will help you interface with your accountant and may substantially impact your bottom line.
Accounting
The first thing you need to know is exactly what accounting is. Accounting consists of the methods and procedures for collecting, processing, analyzing and presenting data about an entity's finances. Accounting also involves tax planning and filing taxes.
Balance Sheet
This document summarizes the assets, liabilities, and owners' equity of a business at the time it is prepared. It consists of accounts. These include cash, inventory, notes payable, and capital stock, expressed in terms of money.
Cash Flow
This term appears to be intuitive, but be careful. It can refer to different sources or uses of cash, for example operating activities or earnings. Remember to be sure of the source(s) or use(s) of cash you're talking about when the term comes up.
Debits and Credits
These are increases and decreases in accounts. Revenue is recorded as a credit, and expenses as debits. In recording transactions, the total sum of credits must equal the total sum of debits.
Financial Reports
These periodic updates include three primary financial statements: the balance sheet, income statement, and statement of cash flows.
Financial Statement
The balance sheet, income statement, and statement of cash flows mentioned above are financial statements. Internal financial statements for managers tend to include a lot more detail than those included in financial reports.
Fixed Assets
These are long-lasting physical resources, such as machinery, equipment, furnishings, vehicles and tools. They also include buildings and land, if the business owns them. It's an informal term. The formal term is property, plant and equipment.
Generally Accepted Accounting Principles (GAAP)
These are a common set of accepted principles, standards and procedures accountants must follow when they compile financial statements. These principles are meant to ensure a minimum level of consistency in a company's financial statements to make it easier for investors to understand.
Income Statement
This financial statement brings together sales revenue (and other income) and expenses (and other losses). It shows one or more different profit lines. It also highlights any unusual gains or losses. It is sometimes called the earnings statementor operating statement.
Profit
Profit can be an ambiguous term. You have to be certain of how it's being used. It can mean gains minus losses. It can also mean income minus expenses (and losses) for a set period of time. Net Income is the final bottom-line profit (or loss).
Ask for a quote by phone at +66 (0)2 234 4889 (available in both Thai and English) or on straight away on our website!